From The Steel City to The Motor City, I sit down (virtually) with Rex Roy, the creator of My Career Snapshot, and discuss the challenges all job seekers face, personal branding, networking, and how the Career Snapshot can help you get noticed, and get hired.
Rex and I cover a range of topics, tips, and advice including:
Ageism in hiring

The great resignation and great rejection.

My Career Snapshot.

How to use your Career Snapshot

Where to get your Career Snapshot

The LinkedIn Profile Background Graphic
The perfect networking tool for job search
A preview of Dave Crumby's interview with the creator of My Career Snapshot, Rex Roy. Artwork by Luke Horton Art –  https://www.lukehortonart.co.uk/
I connected with Rex when he shared his experience of trying to find a job after being made redundant in June last year. His poignant reflections – Ageism in Hiring: Seven Hard Truths & What You Can Do About Them – were so compelling, that I reached out to Rex and we have been in touch since.  The article is well worth a read: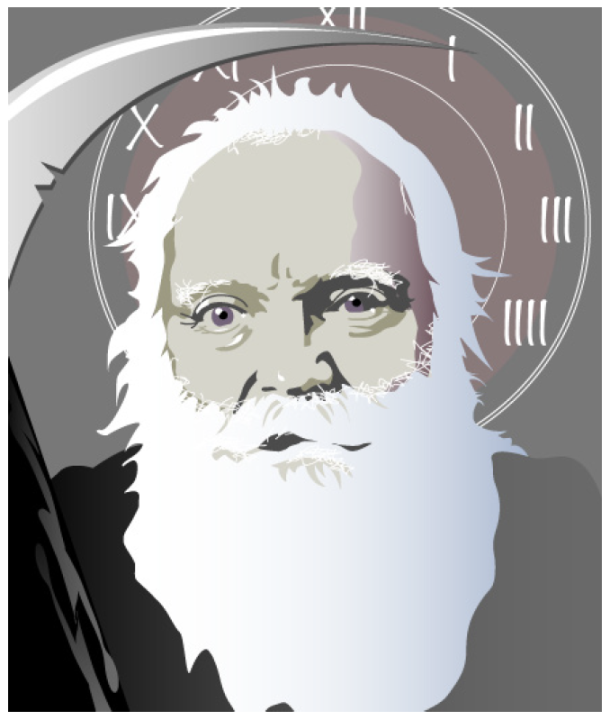 Why did Rex publish the article?                               
"Frankly, I thought it would help people … the first rule in copywriting is to know your audience – the people reading your resume". 
Through reflection and recommendations by career experts, Rex revised his resume to reflect his audience by using a modern email address, dropping the date he graduated from college, only including work history from the year 2000, and the use of more up-to-date language.
What happened?
Rex got a job and created My Career Snapshot!
The challenge for all job seekers - the great resignation
We discussed the current challenges in the job market:
Harvard University along with Accenture published a recent report called Hidden Workers, conducted research in the US, UK, and Germany, and they found in the US there are currently more than 27 million hidden workers (people missing from the workforce).  It is expected that there are similar proportions of hidden workers across the UK and Germany.
A Microsoft survey of more than 30,000 global workers showed that 41% of workers were considering quitting or changing professions this year,
A study from HR software company Personio of workers in the UK and Ireland showed 38% of those surveyed planned to quit in the next six months to a year.
According to the U.S. Bureau of Labor Statistics, 4 million Americans quit their jobs in July 2021. – 15 million from April to July
 What does that mean?
Record number of resignations and half the workforce is actively job hunting.
A record number of people are looking for work (applications) and a record number of rejections.
Rex explains that "because of the hyper-competitiveness in the job market; standing out now, matters more now than it ever has … Getting noticed is that first step to getting hired"."
What is a Career Snapshot©?
My Career Snapshot© provides the hook to entice hiring managers and recruiters to want to know more about you.
it's an affordable way to take your career metrics and convert them into an influential career infographic.  Imagine having all of your career successes visualised as a tool, which can have a massive impact on the hiring process. Hiring managers and key decision makers can get an idea of your career in seconds. 
A powerful addition to your personal branding tools, My Career Snapshot© can be used anywhere including your LinkedIn Profile, your online portfolio/presentation, personal website etc.  Add it to your virtual background when you interview next, or even take it with you to your next interview and use it as a cue for discussions.
"A Career Snapshot will stop a recruiter in their tracks …  It slows them down so that they give your application the time that it deserves". – Rex Roy
How to use your Career Snapshot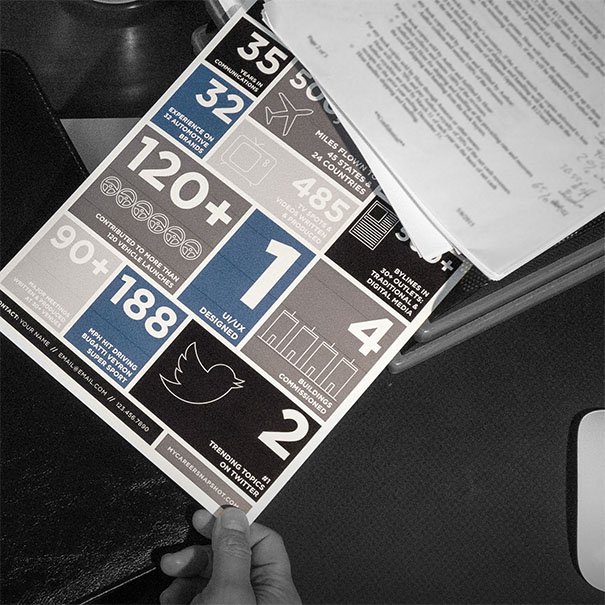 "The Career Snapshot is not a resume replacement … it is a supplement to your resume and cover letter … it is complimentary to them both and augments them … it serves a different purpose, to slow someone down and earn you the attention you deserve … Your resume is the wrong tool for networking … its like trying to use a Philips screwdriver when you need a crescent wrench" – Rex Roy, creator of My Career Snapshot.
 As Rex points out in our interview, the Career Snapshot is a tool, which complements your resume and cover letter, and is the perfect tool to network with.  For example, you can:
Use it as an email signature.
Attach it to your virtual wall
Keep a copy on your tablet and show it off as you network.
Take it with you to your next interview and use it as a cue.  Don't forget to leave a copy behind for the interviewer and their team.
Take your LinkedIn Profile to the next level
The LinkedIn Profile Background Graphic:
A new add-on created by Rex and his creative team.
Purposefully designed and sized exclusively for LinkedIn's background profile photo. Created once your Career Snapshot is finished with the metrics and contact information you select.
Why have a LinkedIn background image?
🔧 Failing to upload a background image suggests you're not contactable and you don't take networking seriously.
Will any background image do?
🔧 Your LinkedIn profile's background image is prime real estate for your personal brand and provides you the opportunity to create a positive first impression that matters.
🔧 Customizing your LinkedIn background is one of the simplest steps you can take to differentiate yourself from others on a very crowded platform.
 🔧 Immediately build curiosity with a customized image so that your audience will want to learn more about you and the value you offer.
💡 Ask yourself, "What does my LinkedIn background say about me?"
Rex explains that "Linkedin is so important for networking that it is the primary place where people can do personal branding on a public scale"
360 Talent Solutions is partnering with My Career Snapshot© 
After 6 months of discussions, I am pleased to announce that 360 Talent Solutions is partnering with My Career Snapshot©!
To celebrate our partnership, Rex has agreed to provide our 360 community with a unique discount code to get your Career Snapshot. Let's chat today about your career and learn how My Career Snapshot© can help take your personal branding to the next level.
Best of luck and take care,
Dave Crumby
Founder at 360 Talent Solutions | Affiliate Partner and Business Rep for My Career Snapshot
Our Latest News & Insights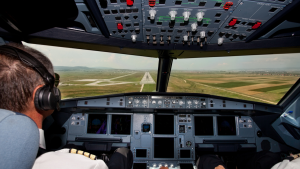 Navigating the skies as a pilot for the first time can be filled with a mix of anticipation and uncertainty. The same can be said for new hiring managers making their first hire.
Read More